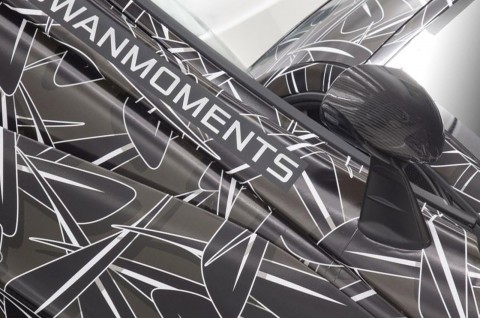 ---
McLaren has revealed a new picture showcasing its upcoming 'Sports Series' range, which will consist of sub-650S models that will rival the Porsche 911, Audi R8 and Ferrari California T.

The range, which is due to be revealed in the second quarter of 2015, will most likely consist of coupé, Spider and track-focused versions of what had previously been known as the McLaren P13.

McLaren has previously shown a single teaser image of the car, showing a camouflaged prototype. The second teaser shot is of the P13's doors.

These, like those on the P1, are hinged at the base of the A-pillar and hinge upwards to make the door aperture as accessible as possible.

However, it would appear that the P13's doors open in a different arc, opening in a more upright way, and moving further away from the car's bodyside.

Although the doors don't incorporate the same huge air scoops as the P1, the shoulder of the door is a separate surface that stands proud from the rest of the door skin. This suggests that the P13's skin is also designed to channel air towards the engine bay, if not in such huge volumes as the P1 manages.